CHURCH OF SCIENTOLOGY OF JOHANNESBURG
Dal suo complesso nella comunità di Kensington, l'Org Ideale serve una crescente congregazione nella provincia di Gauteng.
EVENT DI INAUGURAZIONE
Una nuova Chiesa nella culla della civiltà
1 NOVEMBRE 2003
•
JOHANNESBURG, SUDAFRICA
PER SAPERNE DI PIÙ
VIDEO
FOTOGRAFIE
SITO WEB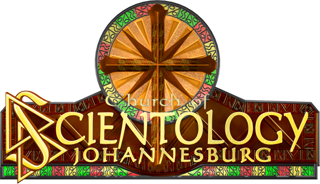 Scopri di più sulla Church of Scientology of Johannesburg, l'agenda degli avvenimenti, il servizio domenicale, la Libreria e molto di più. Tutti sono benvenuti.
Vai sul sito
www.scientology-joburg.org
MAPPA
LOCALITÀ
Indirizzo:
165 Langermann Drive, corner of Grays Terrace
Kensington, Johannesburg 2094
Sudafrica

Tel.: 087-150-6514
ORARI
ORE
Aperto tutti i giorni