CHIESA DI SCIENTOLOGY DI TWIN CITIES
L'Org Ideale si staglia sul crocevia culturale di Minneapolis-St. Paul.
EVENT DI INAUGURAZIONE
Church of Scientology Cuts Ribbon on Twin Cities Landmark Home in Minnesota's Capital of St. Paul
PER SAPERNE DI PIÙ
VIDEO
FOTOGRAFIE
SITO WEB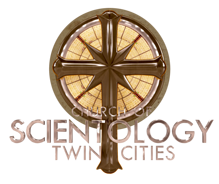 Scopri di più sulla Chiesa di Scientology di Twin Cities, l'agenda degli avvenimenti, il servizio domenicale, la Libreria e molto di più. Tutti sono benvenuti.
Vai sul sito
www.scientology-twincities.org
MAPPA
LOCALITÀ
Indirizzo:
505 Wabasha Street North
Saint Paul, MN 55102
Stati Uniti

Tel.: 651-298-8888
ORARI
ORE
Aperto tutti i giorni